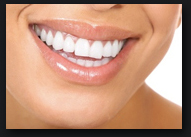 Thank you for selecting Little Tokyo Dental Group. We are delighted that you have chosen to join "our family," and look forward to taking care of your dental needs. We appreciate the opportunity to provide you with the highest quality of dentistry. The relationship we enjoy with our patients grows from a mutual understanding of joint responsibility regarding complete dental care. Our commitment is to provide every patient a thorough examination in order to discuss various treatment options. We believe that communication is the key to any successful relationship. We take great pride in our staff of trained professionals. Through our continuing education, we ensure our patients receive the highest quality care. At Little Tokyo Dental Group, our experienced dentists and attentive staff work hard to make each visit a memorable one that will leave you smiling. This philosophy starts the moment you enter our office and are greeted by name. It continues through your visit with your dentist. There, Dr. Kanai or Dr. Okamoto will not rush through your work in order to be somewhere else. You will find that pain-free, thorough dentistry is their goal. And so is your education. Each visit, Drs. Kanai and Okamoto will take the time to explain to you which procedures you need to make an informed decision about your oral health.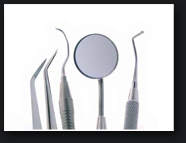 Since 1980, our doctors have been putting smiles on the faces of the people of Los Angeles. Following the paths established for them early in life, our doctors have built reputations as skilled practitioners. Using a unique combination of modern dental equipment and proven techniques, Drs. Kanai and Okamoto will spend whatever time is necessary to make each treatment a success. For you, the patient, each visit is an educational experience as Drs. Kanai and Okamoto will explain each procedure and how to avoid future problems. Proof of their ongoing interest in providing this style of dentistry is their participation in continuing education courses. Since receiving their dental degrees, our doctors have exceeded the annual requirement of professional education to update their skills and knowledge and provide better dental experience for their patients.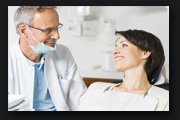 Our staff is available to serve you in English, Japanese and Spanish.  They are all courteous, skilled professionals whose goal is to see that you have the best experience possible while you visit us.  From the moment you walk in the door, to the time of your procedure, and until the moment you leave, you can expect to be treated with the respect, kindness, and service that is your right as a patient.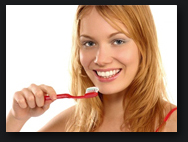 Traditions last because they bring values and meaning to the lives of those involved.  At Little Tokyo Dental Group, we have spent the years since 1980 developing the staff and techniques required to provide some of the healthiest smiles in the area.  Our patients come to us, and keep coming back, because they know and trust the skill of Drs. Scott Hiroto Kanai and Kuni Okamoto.  Our dentists have over 35 years of combined experience. During that time, they have established a reputation for thorough, unhurried dentistry with healthy and beautiful results.  In addition to superb dentistry, Little Tokyo Dental Group offers an array of conveniences designed to make each visit as easy as possible.  But perhaps most important is our staff.  For them, each patient is as unique as their smile, and each receives the same individual care and attention.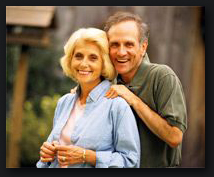 "I just wanted to drop a line to thank you and your staff for your friendly, quick and professional response to my request for emergency dental care.  Everyone was very helpful, and I appreciate your staff making arrangements so quickly."
-L.P., Information Designer
"Thank you for taking care of my family and me, now and always.  My congregation appreciates my bright, clean smile!"
-U.P., Pastor