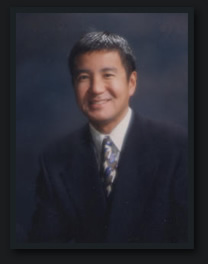 "Many of my patients come to my office without a clear idea of what we can do. But once we show them the healthy smiles we've created for people with far more complex conditions, they understand our abilities. My goal in this practice is to make sure that each patient receives the finest possible dentistry I can deliver and receive it in a caring, friendly manner."


"Since I was very young, I have enjoyed fixing things. Whenever anything went wrong in our house, it seemed like I was always the first to jump in to fix it. The other interest I've had is science, particularly the physiology of the human body. The combination of those two interests led me to dentistry. My education serves as the background to help my patients make the right choices about their smiles."
BS: Biology, University of Southern California – Los Angeles, CA
DDS: University of Southern California School of Dentistry – Los Angeles, CA

"I've been practicing dentistry in Los Angeles with Little Tokyo Dental Group since 1982. In that time, I've come to understand what people in this area have come to expect from their dentist. As a result of listening to and working with the people of Los Angeles for so long, I can state without hesitation that my dentistry continues to improve. My patients have high expectations, and in order to exceed those expectations, I have maintained an exacting continuing education program. Exploring new dental advances isn't just a way to satisfy my patients, I also do it because I love to teach and I love to learn."
Continuing education: Exceeds annual requirement for continuing dental education

"Interaction with my peers is extremely important. The first benefit that comes to mind is the exchange of ideas and the free flow of information that has had a direct influence on my practice over the years. The second benefit is the knowledge that something I may have recommended to a colleague has made a difference for a patient I'll never meet. That gives me great satisfaction."
Member: American Dental Association, California Dental Association, Phi Kappa Phi National Honor Society, Omicron Kappa Upsilon Dental Honor Society.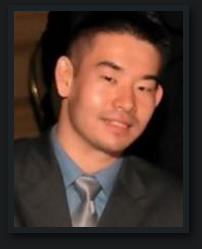 Dr. Kuni Okamoto completed his undergraduate studies at UCLA with a Bachelor of Science degree in Biochemistry. He then received his Doctor of Dental Surgery degree from the UCLA School of Dentistry, one of premier dental school consistently ranked among the country's top program. During his time in dental school, Dr. Okamoto was involved with student leadership while achieving academic distinction as a recipient of several awards relating to both academic and clinical merit. He also contributed his refined clinical skills and dedication to patient care by traveling to many offsite clinics to treat underserved children in rural areas.
Dr. Okamoto is active member of numerous professional organizations and has kept his clinical skills current through an ongoing commitment to continuing education courses and study clubs. His professional affiliations include American Dental Association, California Dental Association, Los Angeles Dental Society, and Japanese American Dental Society. Dr. Okamoto has worked in various private practices ranging from solo dentist in an absent owner practice to being one of many dentists in a multi-specialty practice. He has multiple years of experience in all phases of general dentistry.
Dr. Okamoto strives to provide all of his patients with the one-on-one care and attention necessary to educate them about their dental needs and concerns. He is very dedicated to quality patient care with clinical skills honed to a high standard of performance and result. Dr. Okamoto is renowned for his gentle and easy-going manner with patients of all ages. His warm, friendly manner puts even the most anxious patient at ease. "You'll receive the personalized attention you deserve. I will listen to your needs and answer all your questions." He understands that some patients fear dental treatment, and provides reassurance with his practical and logical explanations. Dr. Okamoto is dedicated to making a difference in his patients' lives by providing comprehensive dental care. He knows that it takes more than just good technique to be a great dentist as it requires commitment, understanding, and most importantly, a genuine interest in patient health and safety.
Dr. Okamoto was born in Japan and raised in LA since he was 6 months old. He is fluent in Japanese and committed to serving the community with the highest level of care. When Dr. Okamoto is not designing youthful, healthy smiles for his patients, he enjoys playing tennis, golf, and basketball.